Welcome to Skis, Boards and Badges!

  A Good Time for a Great Cause!

Click on Oswald to enter site!

Special Thank You to Bob Janelli who has graciously sponsored this website and is a huge supporter of Law Enforcement.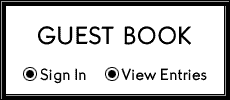 Click their logo to check out the mountain and all they have to offer! 

Side Note:

There are no ATM machines on the premises so please plan accordingly if you wish to have cash for food, raffle tickets or anything else. 

Check presentation to MS in the amount of $17,000.

If you could not attend the event and but still would like to donate to the MS Society, please scan the following QR code with your phone's camera or click on it and you will be taken to the M.S. Society site. 

Your generosity is appreciated!