Welcome to Skis, Boards and Badges!

A Good Time for a Great Cause!

Click on Oswald to enter site!

Special Thank You to Bob Janelli who has graciously sponsored this website and is a huge supporter of Law Enforcement.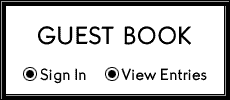 SAVE THE DATE!!

Our Next Event is 02/04/2022

8 AM registration

Thank you to our latest sponsor - Hudson Valley Food and Wine Fest.

http://Hudsonvalleywinefest.com 

AN ANNOUNCEMENT TO OUR LOYAL EVENT GOERS...

UPDATED ANNOUNCEMENT

The committee would like to thank the staff of Catamount for meeting with us today (11/3/21) and for their assistance in bringing our event back to life!

The details are not final but we are certain this will be the best event yet!

SAVE THE DATE!!!

FRIDAY, FEBRUARY 4, 2022

We will share information about the day, what to expect, what's included, what is available etc. after we finalize details with them. 

Should you have any questions or comments, please feel free to email us at SBBQuestions@gmail.com, post a comment on our FB page or send a tweet! 

Sincerely,

Skis, Boards and Badges committee.

posted 11/03/21 3:53 pm

Click their logo to check out the mountain and all they have to offer!